About
Academic City is a premium quality tertiary education institution in Africa with a state-of-the-art modern campus in Accra, Ghana. Academic City offers holistic education to create well-rounded minds who can proactively and conscientiously contribute to local and global development. Our dedicated focus on experiential and active student learning, supplemented with an emphasis on social-emotional learning and ethical decision-making prepares our students to compete with globally-trained talent. Academic City students graduate prepared for the future of work. Academic City launched its leading-edge campus in 2018 with a focus on engineering, technology, business, and communication arts programs.
Executive Team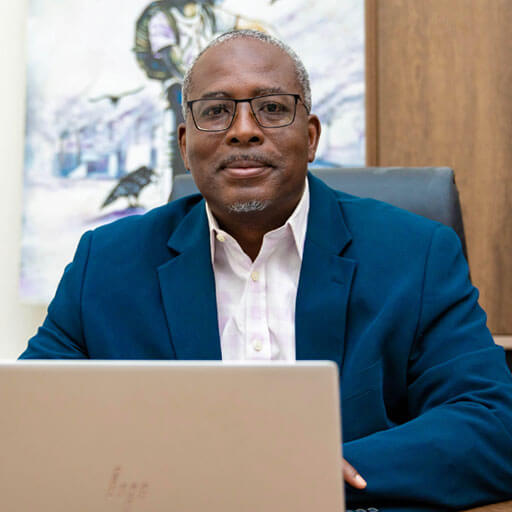 Dr. McBagonluri has over 17 years of experience, mostly from the USA, ranging across education, engineering, strategy and research. Dr. McBagonluri holds an MBA from Massachusetts Institute of Technology (MIT), USA, and a Ph.D. in Materials Engineering from University of Dayton, USA.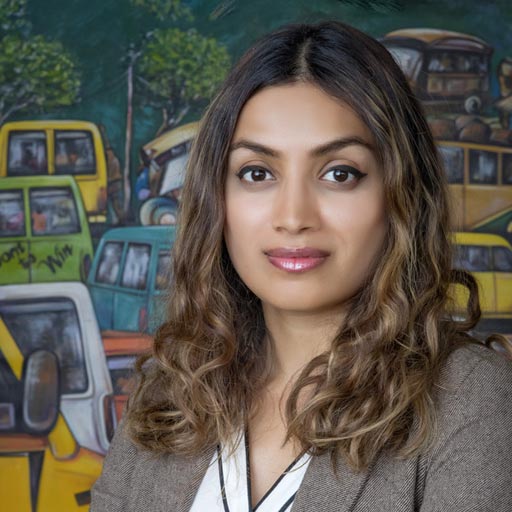 Sunitha has over 9 years of experience, mostly from the USA, ranging across management consulting, strategy, operations, and entrepreneurship. Sunitha holds a Master's degree in Electrical and Computer Engineering from Purdue University, USA.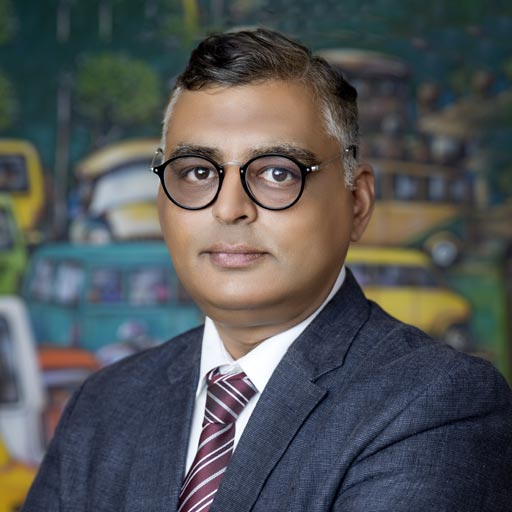 Dr. Tyagi has over 20 years of experience, ranging across education, training, and information technology. Dr. Tyagi holds an MBA in Marketing from GHS Institute of Management & Research, India and a Ph.D. in Marketing from CMJ University, India.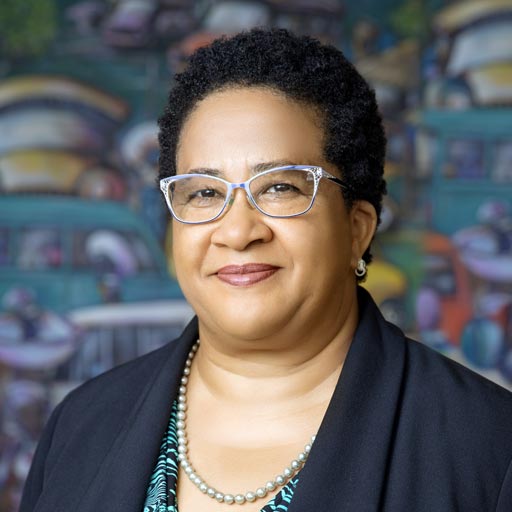 Ruth has 20 years of experience, ranging across educational administration, marketing and advertising. Ruth holds a Master's degree in City Planning from Massachusetts Institute of Technology (MIT), USA.
Ruth Kwakwa
Dean of Student & Community Affairs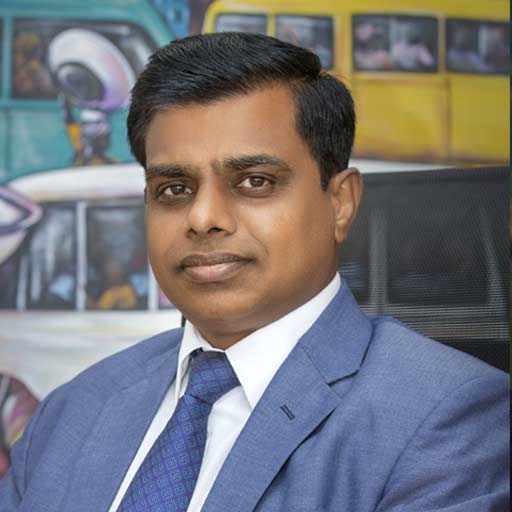 Sudhakar has 15 years of experience in engineering education. Having obtained his Bachelors of Engineering in Metallurgical Engineering from National Institute of Technology, India, Sudhakar spent time in the UAE as Assistant Registrar at the Birla Institute of Technology.
Our History
In 2009 at the time of its establishment, Academic City College was a standalone facility in Ring Road, Accra that was popularly known for its affiliated programme with Sikkim Manipal University (SMU). Over the course of 9 years, Academic City College graduated over 3,000+ students from over 23 countries in Africa. The college's alumni established themselves as distinguished professionals working at reputed organizations such as international banks, manufacturing firms, corporate offices, government departments and financial institutions in Ghana and West Africa.

In 2017, the group recognized the re-adjusted need for premium quality tertiary education infused with entrepreneurial thinking, innovative problem-solving, application-based learning, and an emphasis on ethical practices, within the African context. Henceforth, the Eureka Africa group re-positioned Academic City with a renewed purpose and a brand new campus, to deliver transformative, modern-day tertiary education.
Community & Values
We have a vision to source organically, locally and sustainably. In our use of energy, paper, food, and our handling of waste, Academic City is constantly exploring various ways to go green with hopes of preserving our natural resources and our standard of living.
Plan a visit to Academic City's campus in Haatso, Accra, and let us show you our customized learning environment. Take a guided tour across our space and our computer and engineering resources. Meet and greet with our admissions counselors who can assist you with your application and discussion of financial aid.
Governing Council
The Governing Council of Academic City, consisting of entrepreneurs, philanthropists, educators, and visionaries, has been established to provide advisory and governance support to Academic City and its management team, to enable appropriate direction and progress towards achieving ACity's founding vision and goals.


Mr. Dev Varyani
Chairman, Academic City & Eureka Africa
Esteemed Alum of Kansas State University, USA

Dr. Prem Shamdasani
Academic Director, National University of Singapore (NUS)
Esteemed Alum of University of Southern California, USA



Dr. Fred McBagonluri
Chairman, Academic City
Esteemed Alum of Massachusetts Institute of Technology, USA

Mr. Neeraj Varyani
Founder, Academic City
Esteemed Alum of University of Illinois, USA

Dr. Leslie Casely-Hayford
Director, Associates for Change, Ghana
Esteemed Alum of University of Sussex, UK

Ms. Sunitha Jenarius
Director of Strategy, Sunitha Jenarius
Esteemed Alum of Purdue University, USA



Prof. Kofi Tsivanyo Yiboe
Dean, Faculty of Humanities and Social Sciences, University of Cape Coast (UCC), Ghana
UCC Ex-Officio Member

Mr. Carl Manlan
Chief Operating Officer, Ecobank Foundation
Esteemed Alum of Harvard Kennedy School, USA

Assoc. Prof. Grace Ofori-Sarpong
Dean, Faculty of Engineering, University of Mines & Technology (UMAT)
UMAT Ex-Officio Member

Mr. George Sarpong
Director Corporate Affairs, Kosmos Energy Ghana
Esteemed Alum of Columbia University, USA

Mr. Deepak Ahuja
Chief Financial Officer, Tesla Inc., USA
Esteemed Alum of Carnegie Mellon University

Mr. Sudhakar Shinde
Registrar, Kosmos Energy Ghana
Esteemed Alum of Tata Institute of Social Sciences, India

Mr. Samuel Cudjoe
Law Trust Company, Ghana
External Legal Council, Academic City