About
Our Core Values


Excellence
Always striving to be the best
or among the best.


Integrity
Always a tower of emulation and a source of ethical direction and leadership.


Innovation
A demonstrable commitment to seek new and exciting approaches that positively impact and advance society.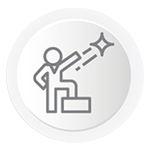 Leadership
An impeccable will to advance the ideals of human dignity and a commitment to the vulnerable.


Responsibility
A commitment to accept responsibility, to exude the values of servant leadership and to be a strategic partner in the advancement of society.
Message from the Chairman
Academic City came about as a thanksgiving for my 30 years of entrepreneurship success in Africa. I drew inspiration from Nelson Mandela's, "Education is the most powerful weapon which you can use to change the world."
The vision I have is to provide high quality education driven by innovation, impact, engagement and to being in the top 100 of the leading young, new universities in the world. I wanted to provide a USA/UK quality of education in W Africa, especially to those parents & children who could not afford the costs of going overseas. Ultimately, this new university will inspire, motivate, and empower students to become excellent engineers, entrepreneurs and leaders. I also envisioned the campus to become a breeding ground for exceptional teaching faculties. We have succeeded in putting in place great infrastructure & an excellent Executive/ Faculty team. We incorporate best practices, methodologies, innovative curriculum and unique teaching methods and a team-based approach to ensure we achieve our aim. Involving industry leaders & academia in providing experiential learning that combines theory & practice for future ready leaders. I am thankful to all involved in helping us on working to realise these strategic objectives and excited with the momentum we are creating to address our goals.
Executive Team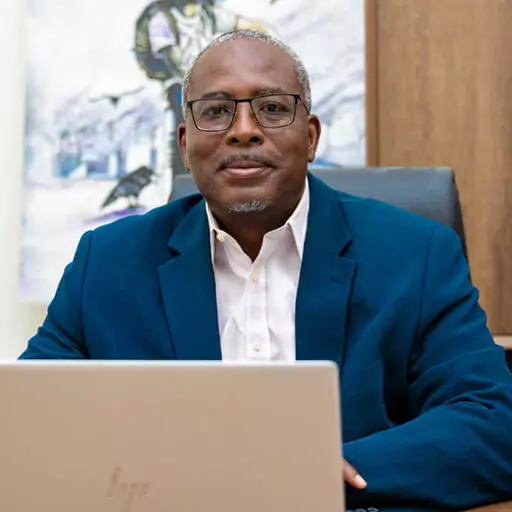 Prof. McBagonluri has over 17 years of experience, mostly from the USA, ranging across education, engineering, strategy and research. Prof. McBagonluri holds an MBA from Massachusetts Institute of Technology (MIT), USA, and a Ph.D. in Materials Engineering from University of Dayton, USA.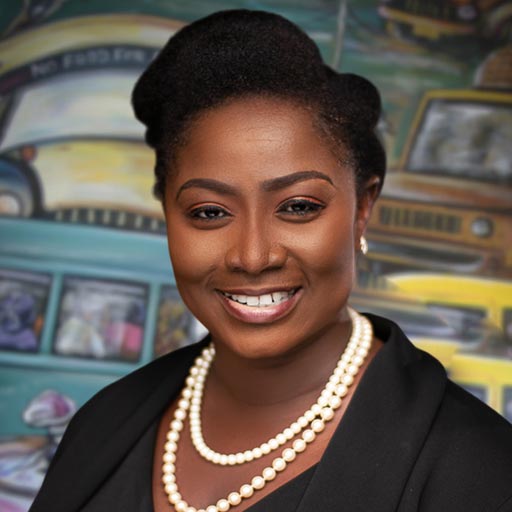 Ing. Dr. Lucy Agyepong is a highly experienced engineer who previously served as the Technology Manager of the Design and Build Group at the Manufacturing Technology Centre in the UK. She has a Master's degree in Aeronautical and Aerospace Engineering, as well as a Ph.D. in Mechanical Engineering, with a focus on Aerospace Design. She has managed and delivered high-value projects valued at around €4M and has worked with notable industrial partners such as Airbus, GKN, BAE Aerospace and Rolls-Royce.
Ing. Dr. Lucy Agyepong
Vice President - Institutional Advancement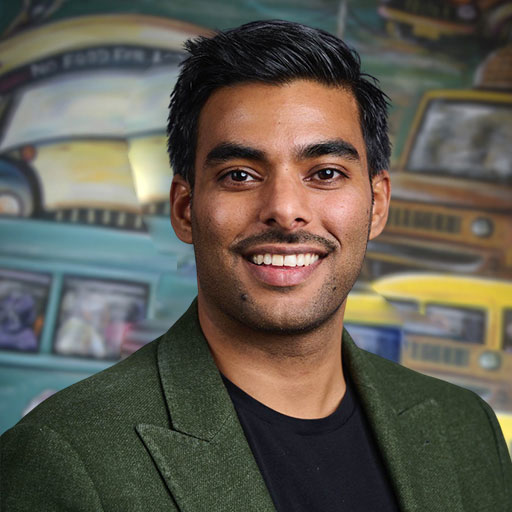 Pawan joins us from Nio, the global EV/autonomous driving manufacturer, where he was responsible for US finance and strategy. Prior to that he worked at other high growth startups in Silicon Valley, focused on overall operations and specializing in finance & strategy. Pawan graduated from Bentley University in Waltham, MA with a Bachelor of Science in Finance and a minor in Business Law.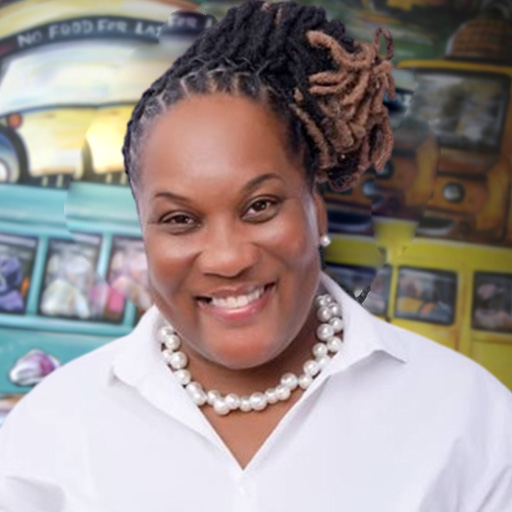 Shannan, a Fulbright Scholar, is a graduate of the University of Massachusetts Amherst, with a Master's in Secondary Education. She also holds an Education Specialist degree in Education Administration and Leadership and has over 15 years of school leadership experience. Her extensive research has provided the foundation of the Youth Institute of Science and Technology (YIST), an NGO focused on promoting STEM education in rural schools across Africa.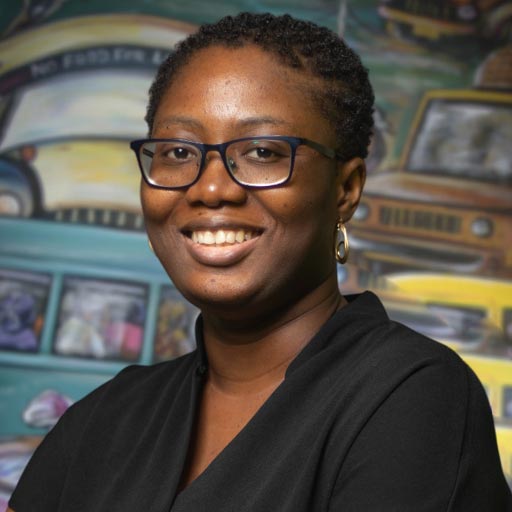 Nelly is an educational leader who is passionate about unlocking human potential through the provision of quality and effective educational experiences. She has spent her career building and growing programs and institutions to enable this through designing and implementing effective operational strategies across different domains in education. She holds a B.A. in International Relations and Economics from Pomona College, California and an M.A. in Applied Developmental and Educational Psychology from Boston College's Lynch School of Education and Human Development.
Nelly Agyemang-Gyamfi
Director - Marketing & Communications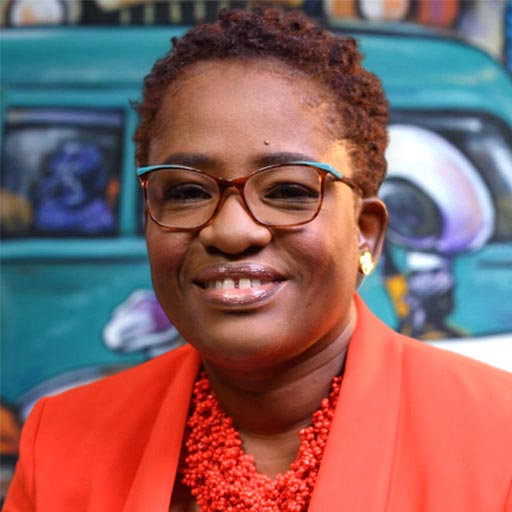 Dr. Engmann has over 23 years of banking, design thinking, research, innovation, and development expertise. Prior to joining Academic City, she was the Entrepreneurship Center Manager at Ashesi. She is a Design Thinking Ghana Hub facilitator and University of Ghana Medical Centre Research Fellow. She has a DBL in Business Leadership from the University of South Africa, an MBA in International Banking and Finance from University of Birmingham in the UK, and an MIT Management Executive Education Certificate in Design Thinking.
Dr. Abena Engmann
Dean - Student & Community Affairs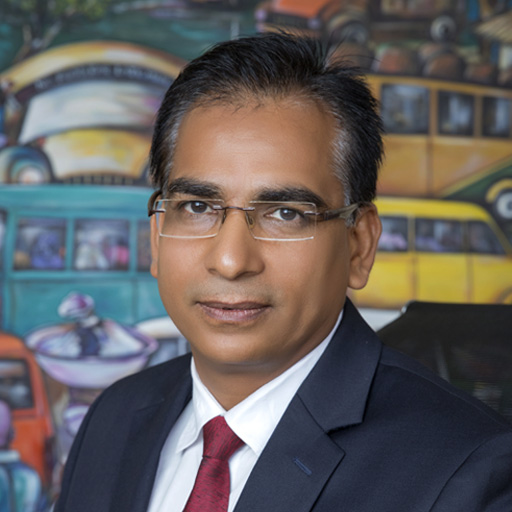 Amit has 16 years of experience in the field of accounts and finance. He holds a master's degree from Sikkim Manipal University and a bachelor's degree in Commerce from MLS University, India. He has been working with the Eureka group over a decade ranging across accounts, finance, administration & operations etc.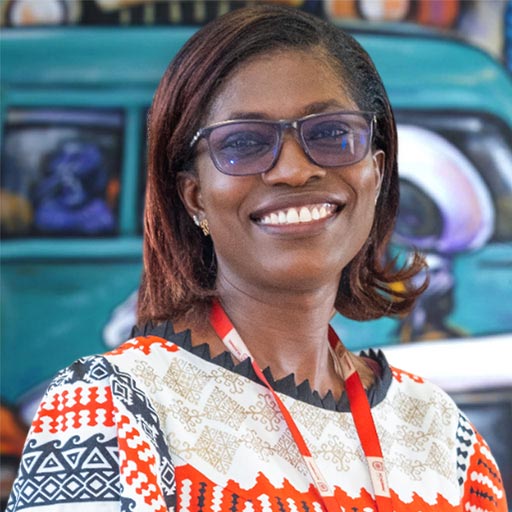 Kuukua has a track record of successfully leading Higher Education registries in the pursuit of continuous quality improvements and excellence - liaising with external agencies and playing a major role in the preparation for internal and external reviews. She holds Masters in Educational Leadership from University of Ghana and previously worked as Registrar for Lancaster University in Ghana.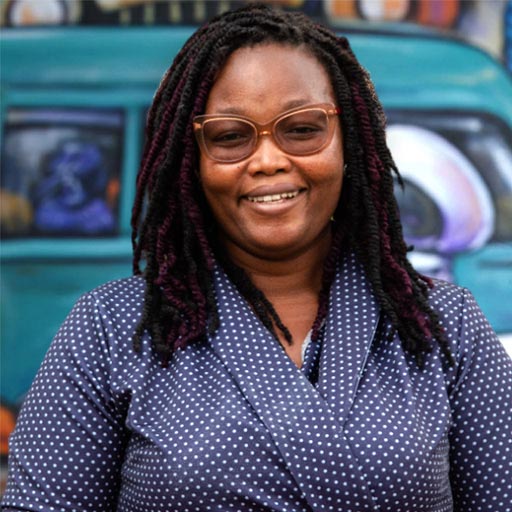 Bernice is a 10-year HR practitioner. She started her career in 2007 with Agate Transport Limited as an HR/Administrative Assistant and Wahome Steel Limited as an HR Officer (Welfare and Recruiting). She then worked as an HR/Administrative Manager at Eden Tree Limited and Zen Petroleum Limited in June 2015. She is a certified HR practitioner by ACCPA –USA and has a Bachelor's Degree from the University of Ghana as well as a Diploma in HRM from ICM UK.
Our History
In 2009 at the time of its establishment, Academic City College was a standalone facility in Ring Road, Accra that was popularly known for its affiliated programme with Sikkim Manipal University (SMU). Over the course of 9 years, Academic City College graduated over 3,000+ students from over 23 countries in Africa. The college's alumni established themselves as distinguished professionals working at reputed organizations such as international banks, manufacturing firms, corporate offices, government departments and financial institutions in Ghana and West Africa.

In 2017, the group recognized the re-adjusted need for premium quality tertiary education infused with entrepreneurial thinking, innovative problem-solving, application-based learning, and an emphasis on ethical practices, within the African context. Henceforth, the Eureka Africa group re-positioned Academic City with a renewed purpose and a brand new campus, to deliver transformative, modern-day tertiary education.
Community & Values
We have a vision to source organically, locally and sustainably. In our use of energy, paper, food, and our handling of waste, Academic City is constantly exploring various ways to go green with hopes of preserving our natural resources and our standard of living.
Plan a visit to Academic City's campus in Haatso, Accra, and let us show you our customized learning environment. Take a guided tour across our space and our computer and engineering resources. Meet and greet with our admissions counselors who can assist you with your application and discussion of financial aid.
Governing Council
The Governing Council of Academic City, consisting of entrepreneurs, philanthropists, educators, and visionaries, has been established to provide advisory and governance support to Academic City and its management team, to enable appropriate direction and progress towards achieving ACity's founding vision and goals.