Seven Academic City Presidential Scholars
This year, Academic City awarded seven students the Presidential Scholarship for their outstanding academic excellence and commitment to their societies. While six of seven scholarships were sponsored internally by Academic City, one was sponsored by MainOne Ghana, the leading provider of innovative telecommunication services and network solutions for businesses in West Africa. MainOne's scholarship was directed towards a female engineering candidate to promote both the company's mission and Academic City's motto of encouraging female students into STEM.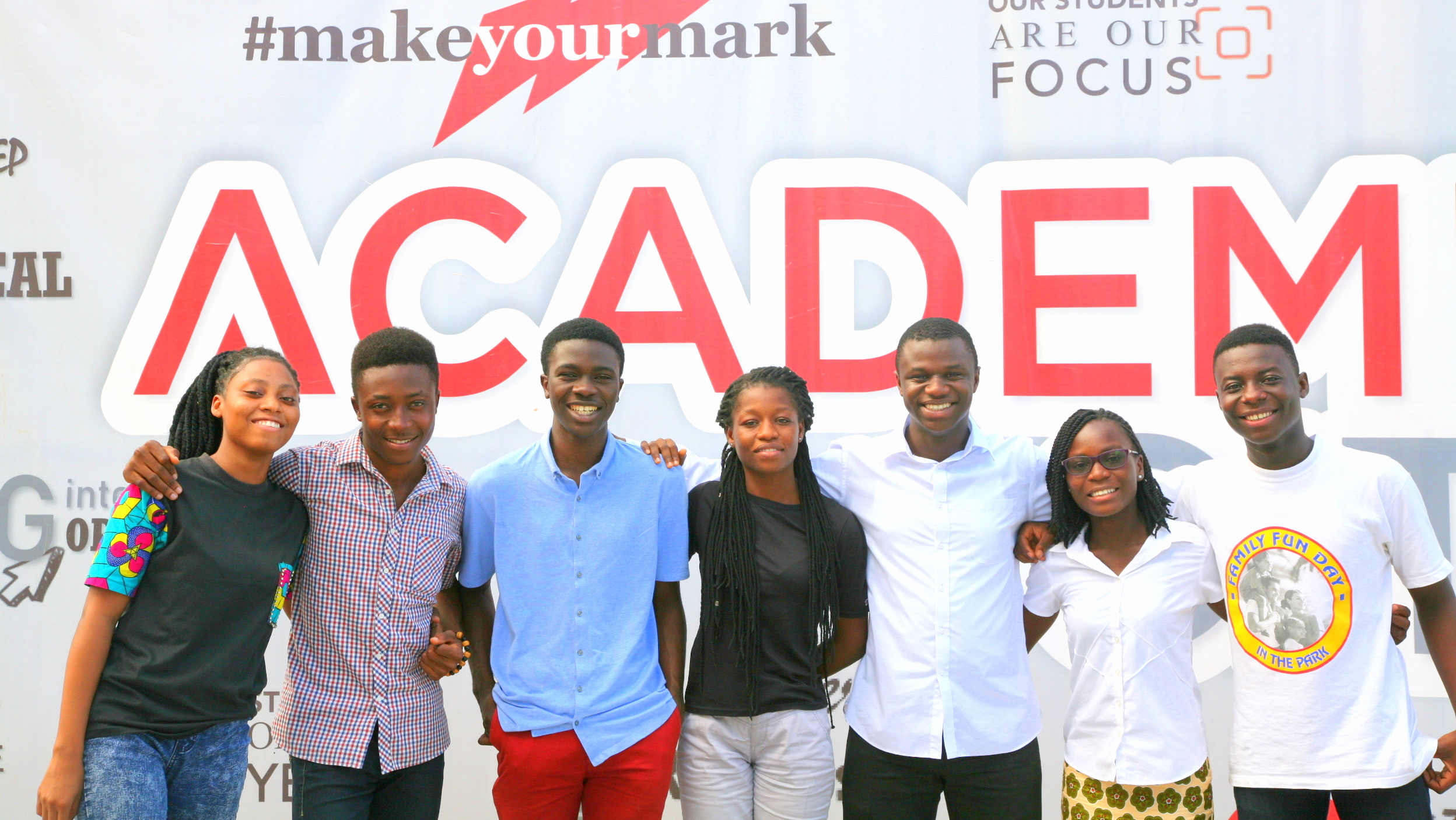 From left to right: Andrewla Takyi, Felix Apetorgbor, Barnabas Nomo, Getrude Akunlibe, AbdulHameed Tade, Elizabeth Fio and Anthony Agyemang.
Through an elaborate selection process, Academic City carefully identified deserving high school graduates to award the prestigious Presidential Scholarship – a 100% 4-year scholarship worth a total of $40,000 to pursue an undergraduate degree of their choice at Academic City.
The selected students demonstrated exceptional brilliance, having reached the acme of their high school learning. They are now pursuing a college education motivated by their far-reaching aspirations that depict remarkable leadership traits and an unflinching passion towards the betterment of their communities.
We congratulate our Presidential Scholars for this remarkable feat!
Get In Touch
Contact us
Academic City College
Property # 279-302, Agbogba, Haatso,
P.O. Box AD 421, Adabrakaa, Accra, Ghana
(233) 30225 3630 / 31
(233) 554 264 486
(234) 811 890 8790 (Nigeria Admissions Office)
info@acity.edu.gh
admissions@acity.edu.gh
www.acity.edu.gh
Academic City College is accredited by National Accreditation Board, Ghana
© Academic City 2019