MainOne Ghana Sponsors 100% Presidential Scholarship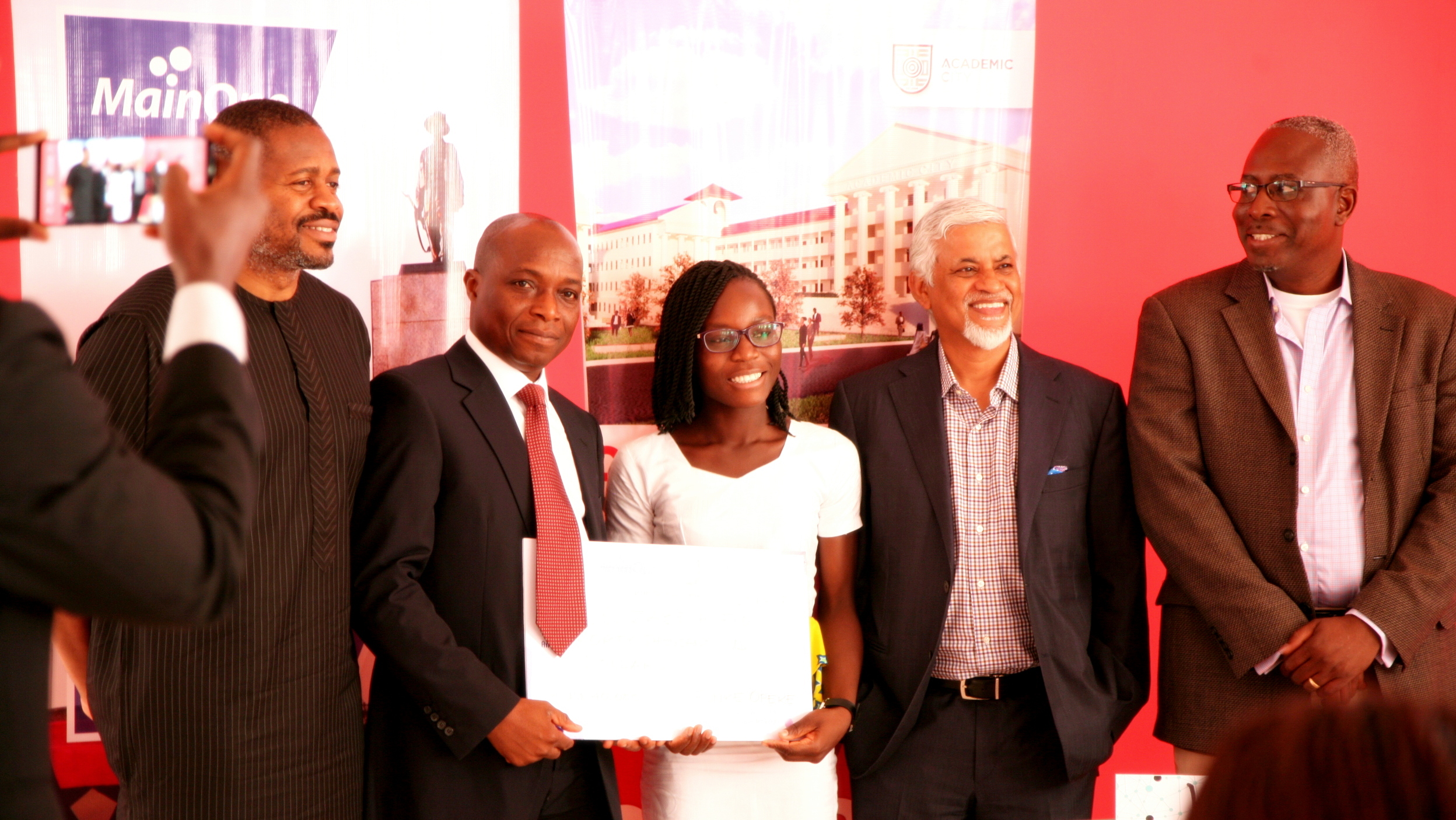 (left to right) Kazeem Oladepo (Regional Executive, MainOne), Angelo Govina (Sales General Manager, MainOne), Elizabeth Fio (Scholarship Recipient), Dev Varyani (Chairman, Academic City), Dr. Fred McBagonluri (President, Academic City)
MainOne Ghana partnered with Academic City to sponsor a full 100% Women-in-STEM scholarship to an Academic City female student in Engineering. MainOne is a leading provider of innovative telecommunication services and network solutions for businesses in West Africa.
MainOne and Academic City came together to promote a joint and dedicated mission to promote female talent into STEM, thus driving a gender balance goal, while facilitating such an opportunity through a Presidential Scholarship.
Through an elaborate selection process, Academic City carefully identifies deserving high school graduates to award with the prestigious Presidential Scholarship – a 100% 4-year scholarship worth a total of $40,000 to pursue an undergraduate degree of their choice at Academic City. Selected students demonstrate exceptional brilliance, not only having maintained strong academic standings at high school, but having reached the acme of their high school learning to now pursue a university education. These students are motivated by far-reaching aspirations that depict remarkable leadership traits and an unflinching passion to learn and create.


The Presidential Scholarship covers tuition, accommodation, meals, a laptop, monthly allowance, and transportation to and from the student's hometown (twice a year).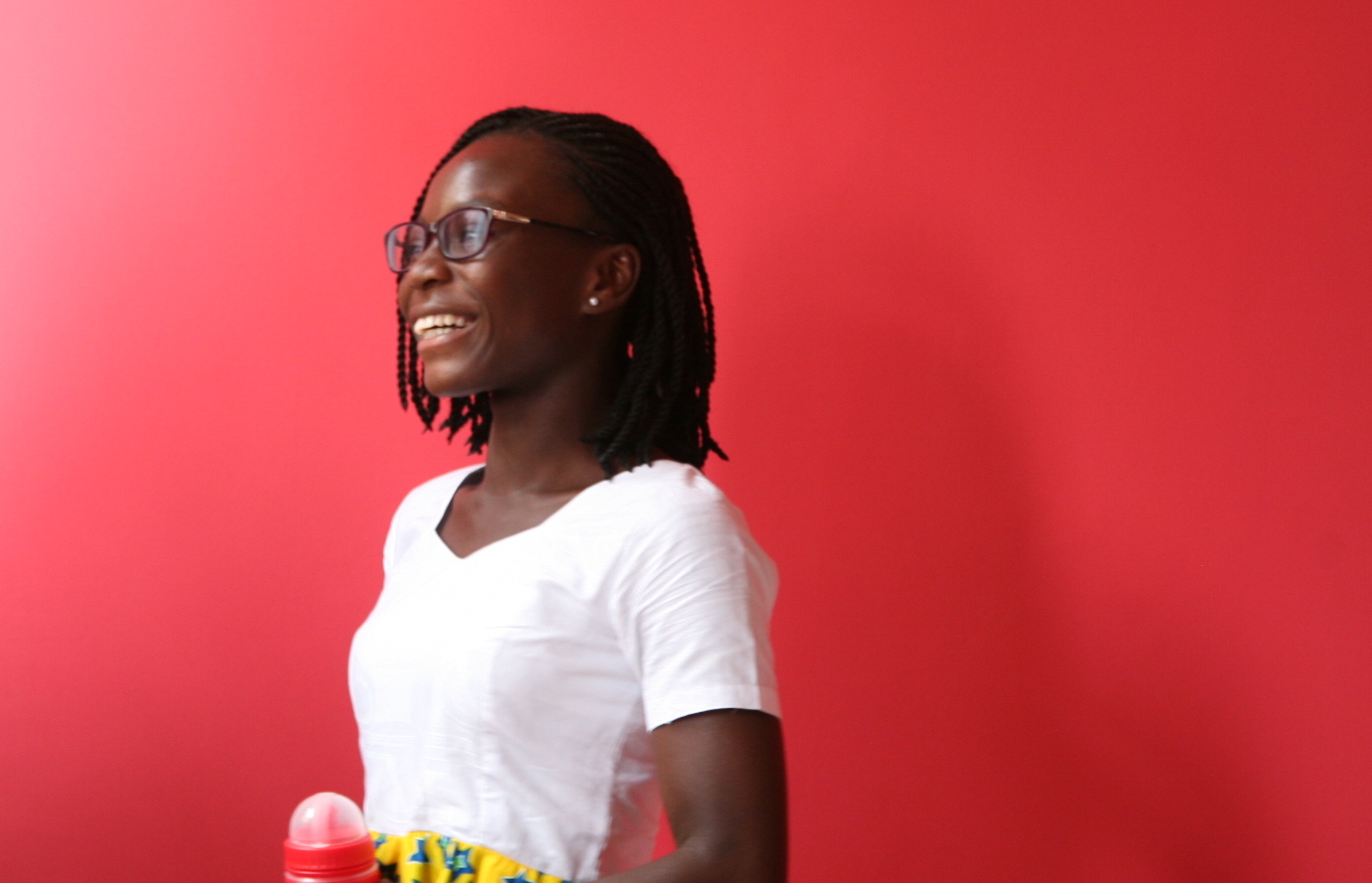 Elizabeth Fio is a graduate of African Science Academy (ASA), a girls-only, "sixth-form" school leading to globally respected Cambridge International A Levels, focused on Math and Science. Elizabeth scored some of the top grades in her batch at ASA, leading her to secure this prestigious scholarship.
We congratulate Elizabeth for this remarkable achievement!
Get In Touch
Contact us
Academic City College
Property # 279-302, Agbogba, Haatso,
P.O. Box AD 421, Adabrakaa, Accra, Ghana
(233) 30225 3630 / 31
(233) 554 264 486
(234) 811 890 8790 (Nigeria Admissions Office)
info@acity.edu.gh
admissions@acity.edu.gh
www.acity.edu.gh
Academic City College is accredited by National Accreditation Board, Ghana
© Academic City 2019