Creative Afternoon for Engineering Students
It was just a casual Friday afternoon, but the engineering students were challenged in their Physical Sciences lab to build a table-top fan using minimal resources and recycled materials: leftover cardboard and repurposed Styrofoam coupled with an inexpensive motor, a basic switch, and a battery. Beaming with enthusiasm, the students ended up working after lab hours to successfully build and demonstrate their fans.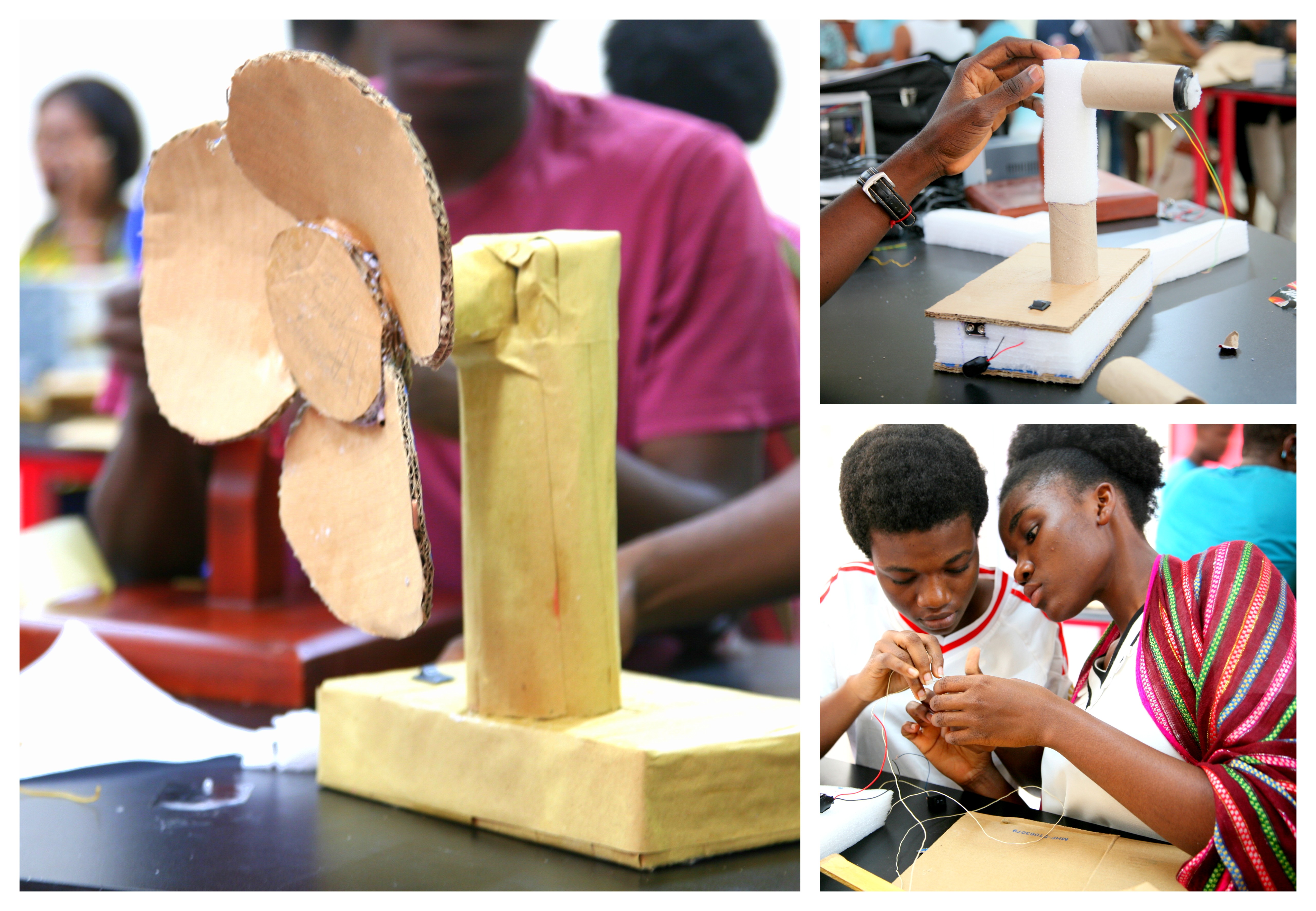 "I was excited about the students' enthusiasm, and I liked how they tried to improvise and use innovative methods [to build the fan] considering they did not have an elaborate set of tools," said Julian Bennett, Physical Sciences course faculty. "The whole idea of science is to understand how things work, and this exercise gave them the opportunity to apply certain scientific principles that they have learnt in the past."
Check out this story @acitygh on Instagram, Facebook, Twitter.
Get In Touch
Contact us
Academic City College
Property # 279-302, Agbogba, Haatso,
P.O. Box AD 421, Adabrakaa, Accra, Ghana
(233) 30225 3630 / 31
(233) 554 264 486
(234) 811 890 8790 (Nigeria Admissions Office)
info@acity.edu.gh
admissions@acity.edu.gh
www.acity.edu.gh
Academic City College is accredited by National Accreditation Board, Ghana
© Academic City 2019