Creating Autism Awareness at Academic City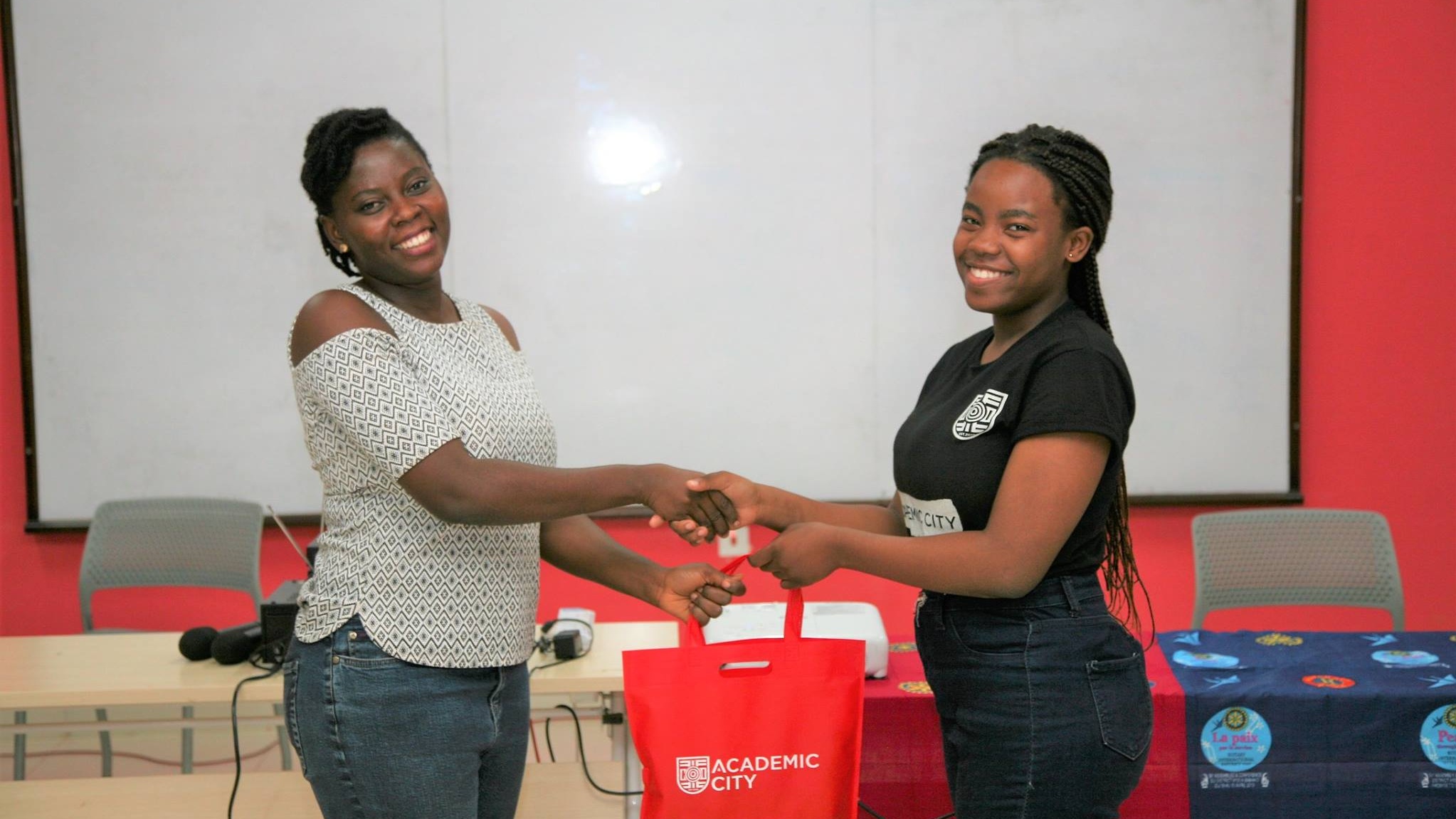 Adelaide Gyamera-Yirenkyi (left) receives a token of the Club's appreciation from Melissa Penyai (right) from the Class of 2022
As part of our campus' effort to understand and find solutions to problems in the world, members of the Provisional Rotaract Club of Academic City created a platform to acknowledge and create awareness of autism among children on World Autism Day held on April 2, 2019. The Club achieved this by hosting a discussion themed 'Accepting disability: Treading the Thin Line With Autism' led by Adelaide Gyamera-Yirenki, a speech and language therapist from Multikids Inclusive Academy.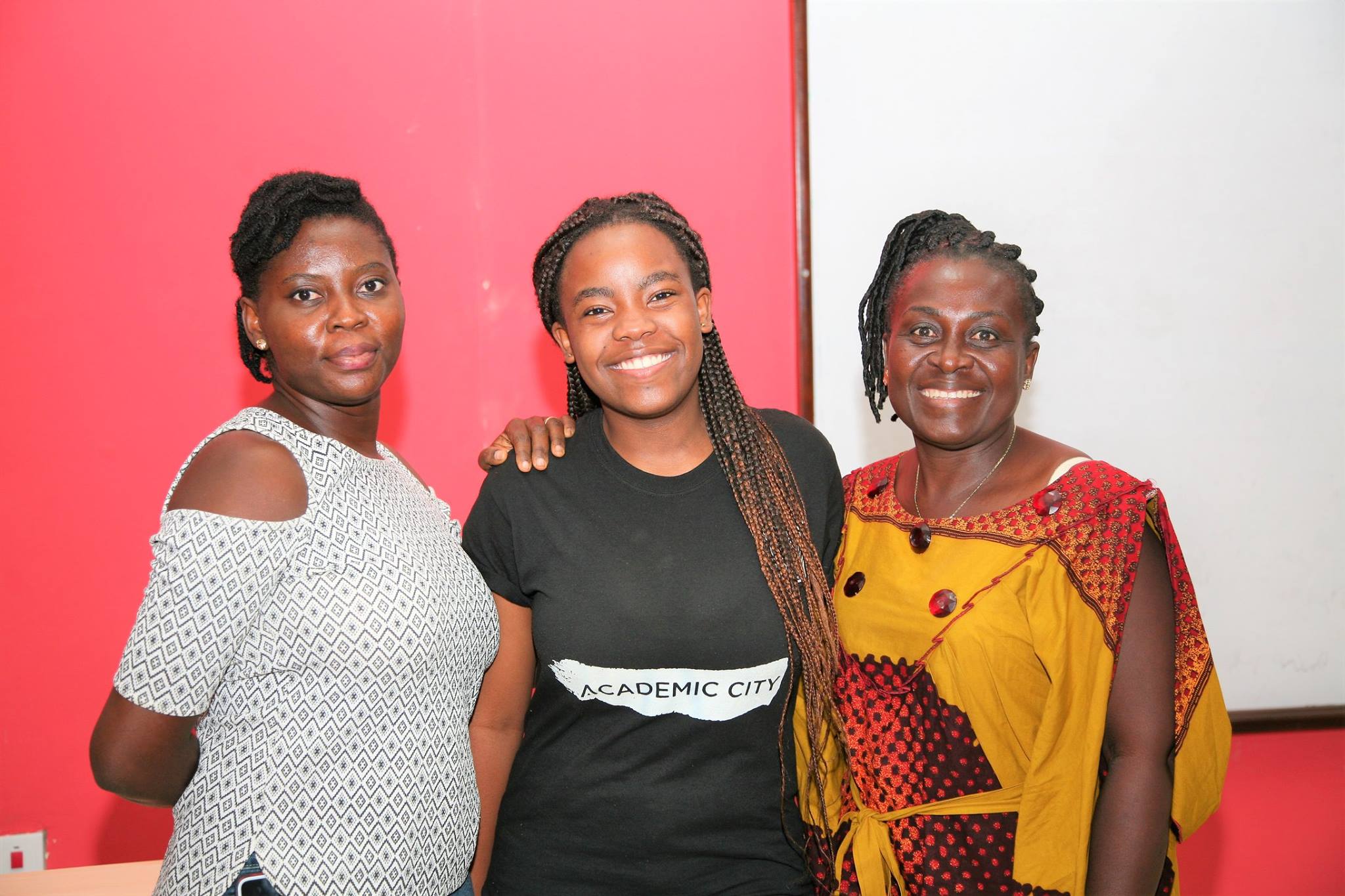 Ms. Gyamera-Yirenkyi, in her presentation, explained that Autism Spectrum Disorder (ASD) is a neurological and developmental disorder that begins early in childhood and lasts throughout a person's life. It affects how a person acts and interacts with others, communicates, and learns. She debunked the myths that autism was a mental disorder, which has no cure and explained that the treatment for autism is only aimed at relieving the symptoms.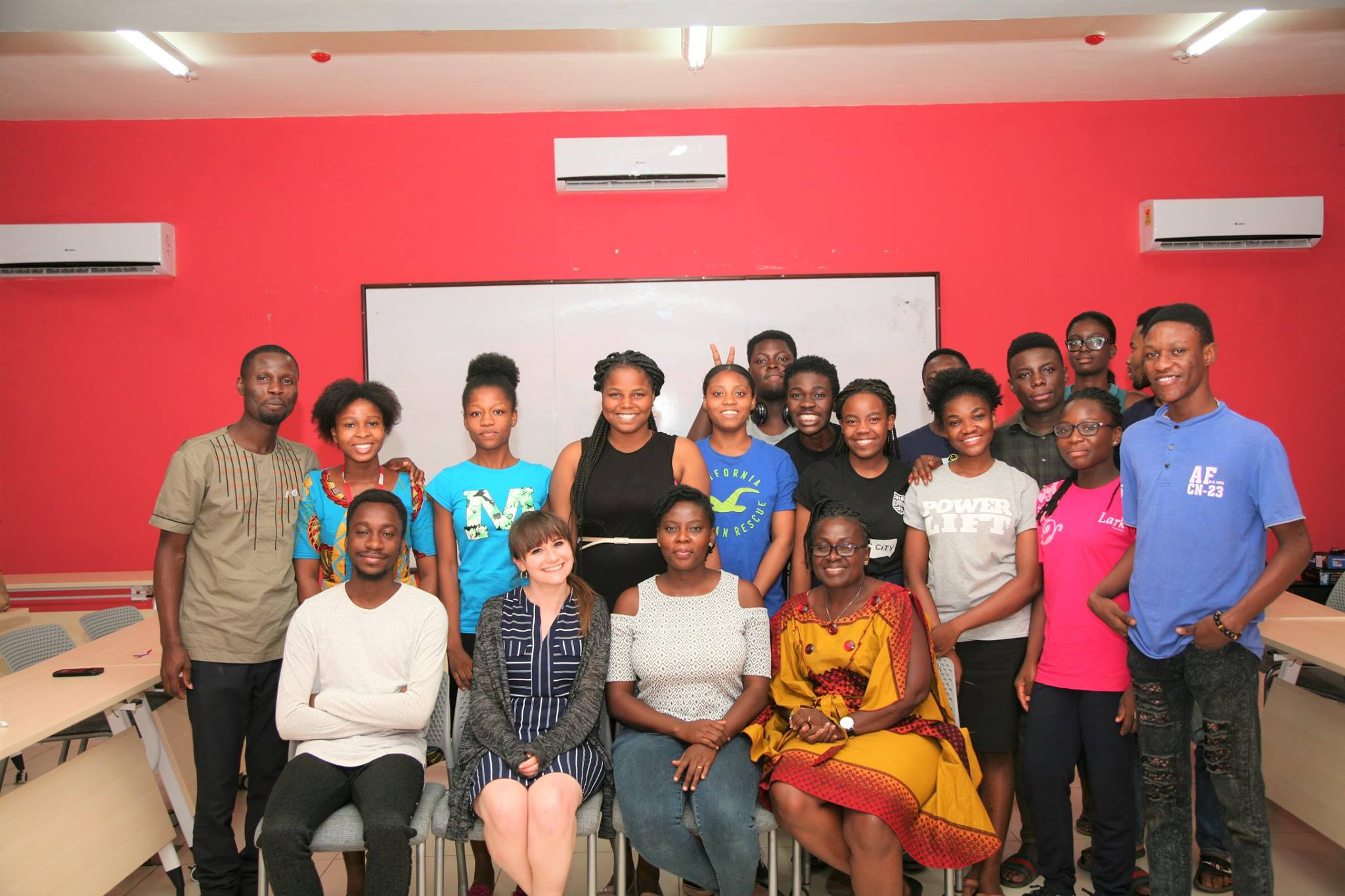 She added that there was the need for a comprehensive education on autism to help people to understand that people living with autism are different and require the attention of all in society to create a conducive atmosphere for their development. She was impressed by the Club's effort to promote the education of autism and challenged students present to be ambassadors in the autism awareness creation and continue to seek creative means of impacting their communities.
Get In Touch
Contact us
Academic City College
Property # 279-302, Agbogba, Haatso,
P.O. Box AD 421, Adabrakaa, Accra, Ghana
(233) 30225 3630 / 31
(233) 554 264 486
(234) 811 890 8790 (Nigeria Admissions Office)
info@acity.edu.gh
admissions@acity.edu.gh
www.acity.edu.gh
Academic City College is accredited by National Accreditation Board, Ghana
© Academic City 2019