Breaking the Traditional Chains of Teaching Math & Physics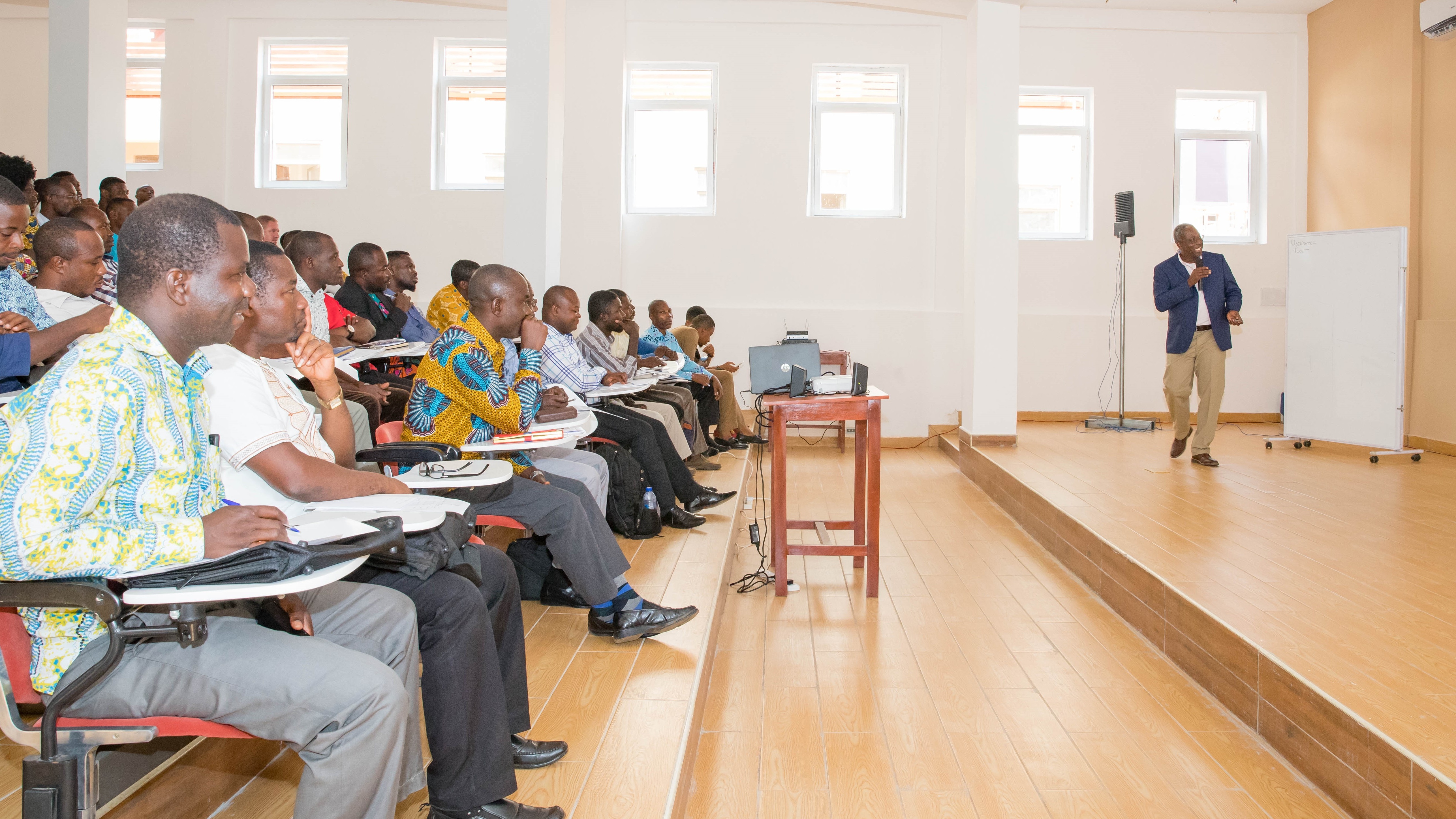 Science, technology, engineering, and mathematics (STEM) is a crucial part of our lives today as the world is exposed to the benefits and challenges of a globalized era and the rapid spread of knowledge. To remain competitive globally, it is essential that STEM education is prioritized to enable students to develop their capabilities and work toward solving complex global problems, which can contribute to the economic growth and development of countries worldwide. In Africa, for example, the continent's long-term economic prospects are restricted by skill shortages in the areas of STEM, and this retards its progress toward achieving sustainable growth and development.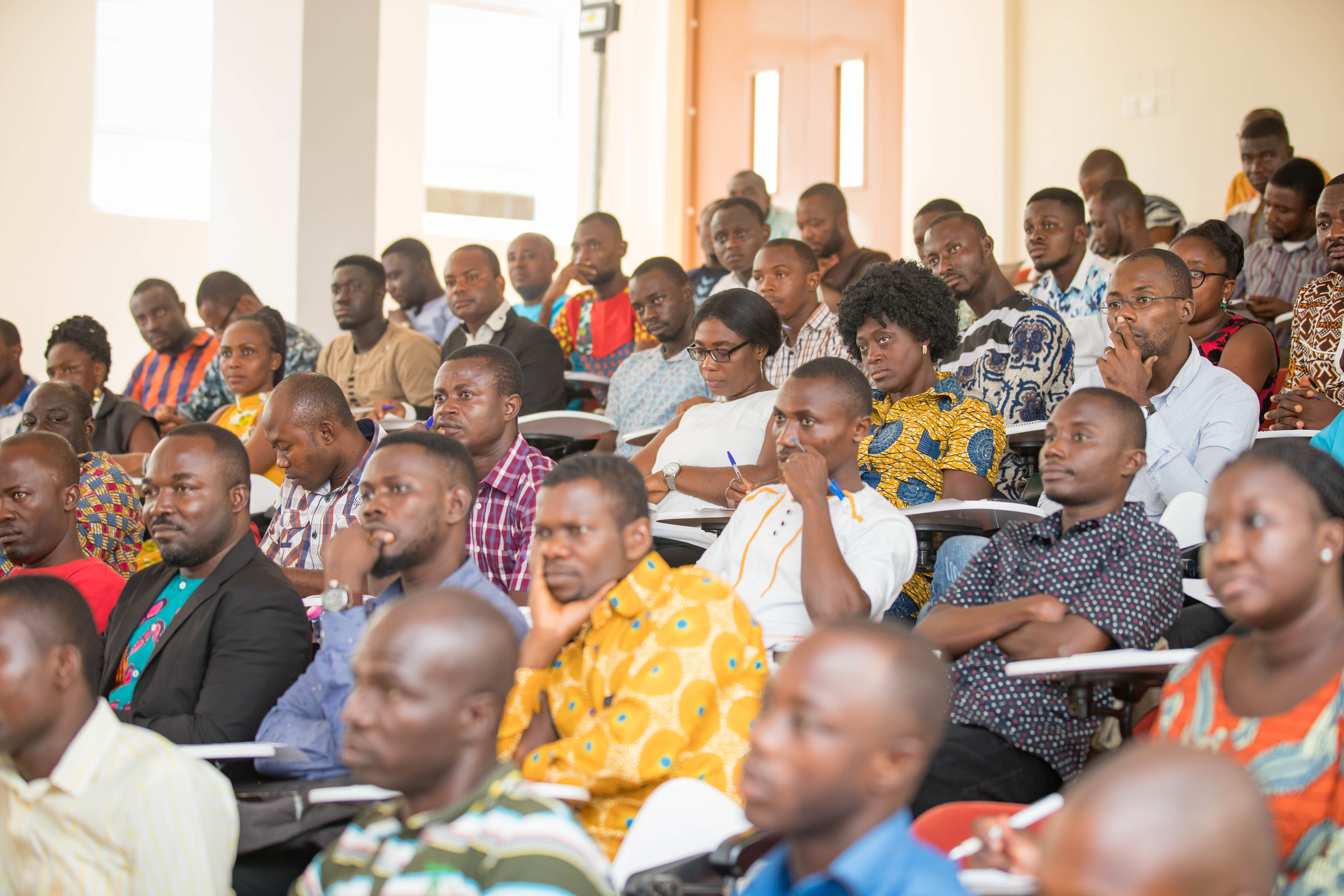 For this reason, Academic City, which remains committed to prioritizing STEM education to create leaders of thought and initiators of ideas, organized its first Math and Physics workshop on May 3, 2019. The workshop's purpose was to reorient high school teachers in Ghana on the need for improving their delivery methods to make learning science and math more engaging and exciting to encourage students to explore opportunities and pursue careers in STEM.
The workshop, which was themed "Breaking the Traditional Chains of Teaching Math and Physics" was attended by 120 math and physics teachers from 26 senior high schools across the country including Ghana International School, Ghana Secondary School, American International School, and Achimota Senior High School.
Academic City President, Dr. Fred McBagonluri, gives the welcome address
In his welcome address to the participants, Academic City's President, Dr. Fred McBagonluri urged the teachers to create a positive climate for students to succeed in their education through continuous encouragement and practicing systems-thinking and emotional intelligence in leading the learning and teaching process of STEM courses. The workshop was facilitated by Dr. Raymond Dumeh, and Mr. Julian Bennett, Lecturers in Academic City's Mechanical Engineering Department, who led the participants through a series of activities and case studies to give them real-life examples of how they should model their classroom activities to better engage their students in STEM subjects.
The facilitators, Dr. Raymond Dumeh (left) and Mr. Julian Bennett (right) introduce participants to the workshop
"We wanted to break the traditional paradigm of Senior High School teachers just concentrating on finishing the syllabus and preparing students for exams," said Mr. Julian Bennett. "The primary goal of education should be to equip students with the essential knowledge they can apply to real-life situations both in their homes and at their workplaces when they finish school. However, with the traditional methods as they stand now, most students end up just memorizing their notes to pass their exams and usually forget what they have memorized afterward because they hardly understand anything they learnt during the process," he added.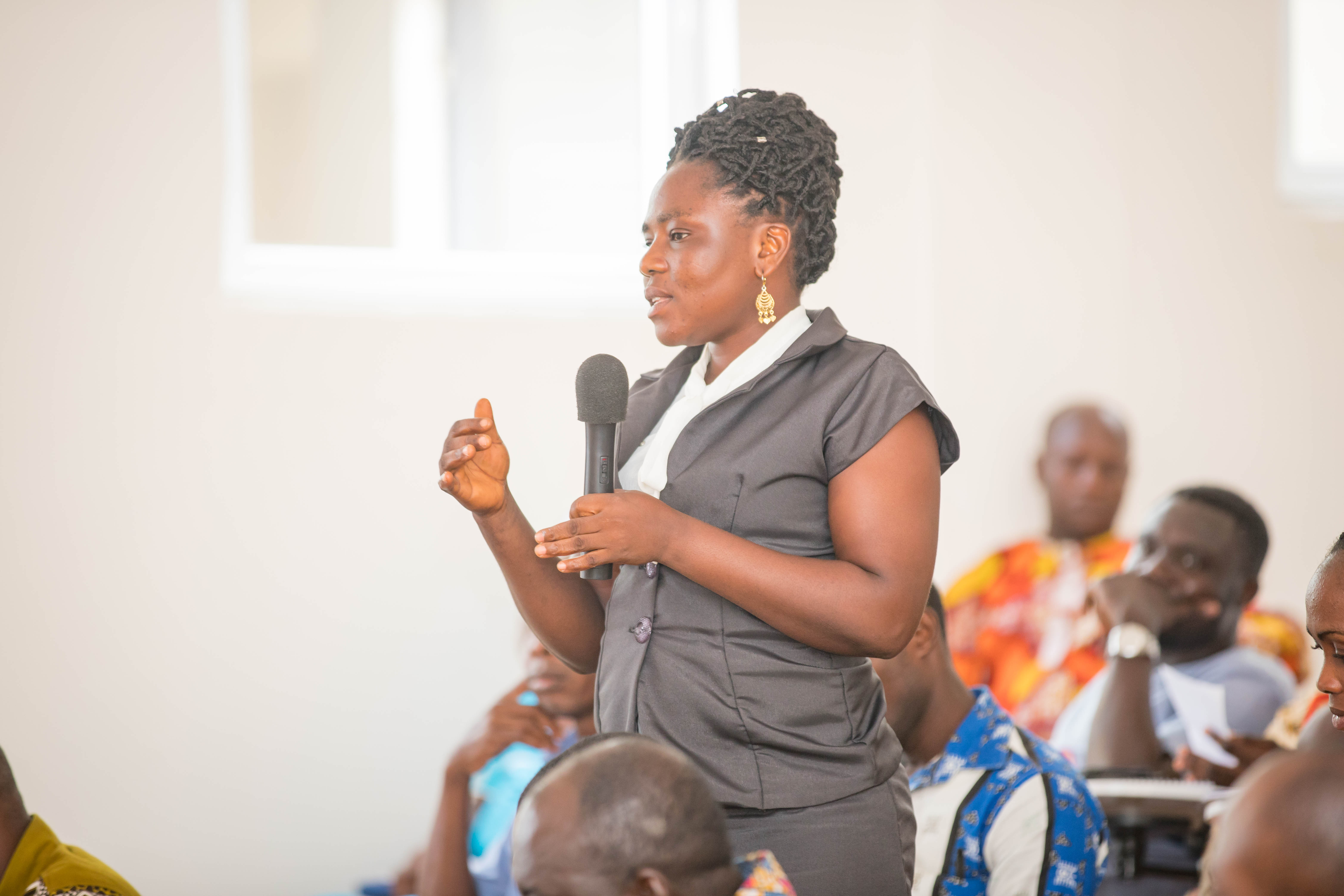 "From teaching [Academic City's freshmen] students this past semester, I recognized some deficiencies and agreed after some research that the best way to tackle the issue was through the teachers' methods of teaching," said Dr. Dumeh.
According to Mr. Bennett, by upgrading the students' knowledge base before entering the university, courses would be much easier to teach at the university level as lecturers can focus on exploring new concepts to improve students' ability to think logically in solving problems rather than helping them to revise what they learnt while in high school. "Today's student needs to be agile and resilient, and able to adapt to the changing work environments in which we find ourselves," Mr. Bennett said.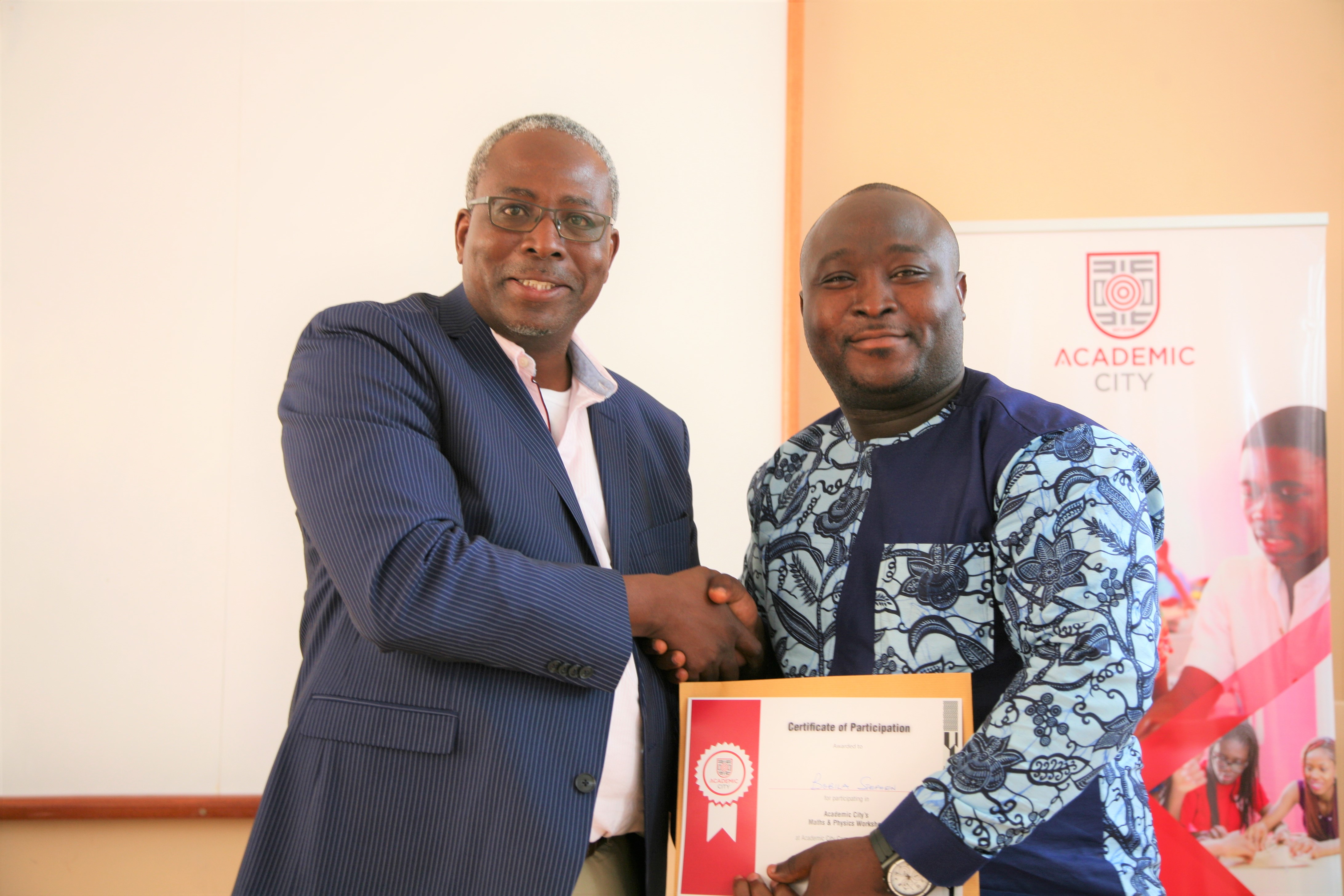 According to Dr. Dumeh, at the end of the workshop, "the teachers were excited to have learnt new things and promised to effect some changes in their teaching delivery," said Dr. Dumeh. "They were hungry for more and asked for our help in packaging other subjects they were teaching in a similar way," added Mr. Bennett.
The participants, facilitators and organizing team take a group photo after the workshop
Get In Touch
Contact us
Academic City College
Property # 279-302, Agbogba, Haatso,
P.O. Box AD 421, Adabrakaa, Accra, Ghana
(233) 30225 3630 / 31
(233) 554 264 486
(234) 811 890 8790 (Nigeria Admissions Office)
info@acity.edu.gh
admissions@acity.edu.gh
www.acity.edu.gh
Academic City College is accredited by National Accreditation Board, Ghana
© Academic City 2019