Academic City Students Visit The Planetarium Center Ghana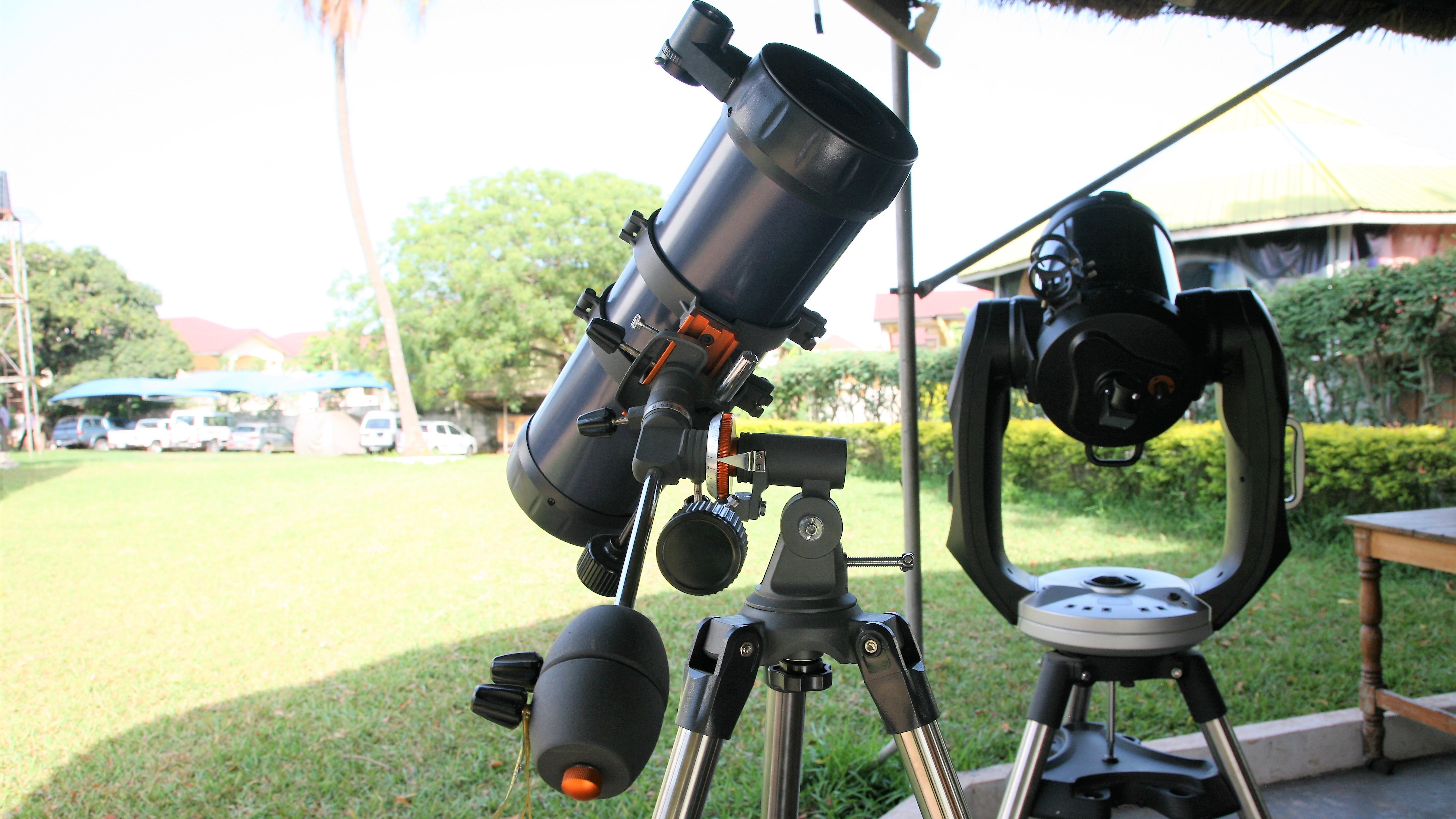 The Planetarium Science Center Ghana was founded by Dr. Jacob Ashong and stands as the first privately built digital planetarium in the country and in West Africa. It aims to promote practical STEM learning through initiatives such as shows, live astronomy telescope viewings and STEM workshops for students. For Business Administration Faculty, Stuart Gold, taking Academic City's students to the planetarium was not only to introduce them to the idea of a locally based science education center but also to introduce them to space science and astronomy.
Stuart Gold, Business Administration faculty, introduces students to the planetarium
"In [the Fundamentals of Innovation and Entrepreneurship (FIE) course], we try to open the students' minds to different areas of interest and to broaden their outlook," Mr. Gold said. "The Ghana Planetarium with its hemispherical projection dome offers a unique local perspective on our universe. With space exploration being a major hi-tech industry, currently worth $350 billion per year and growing to an estimated $30 trillion in thirty years, it is an industry with which they are likely to have some involvement in their future careers," he added.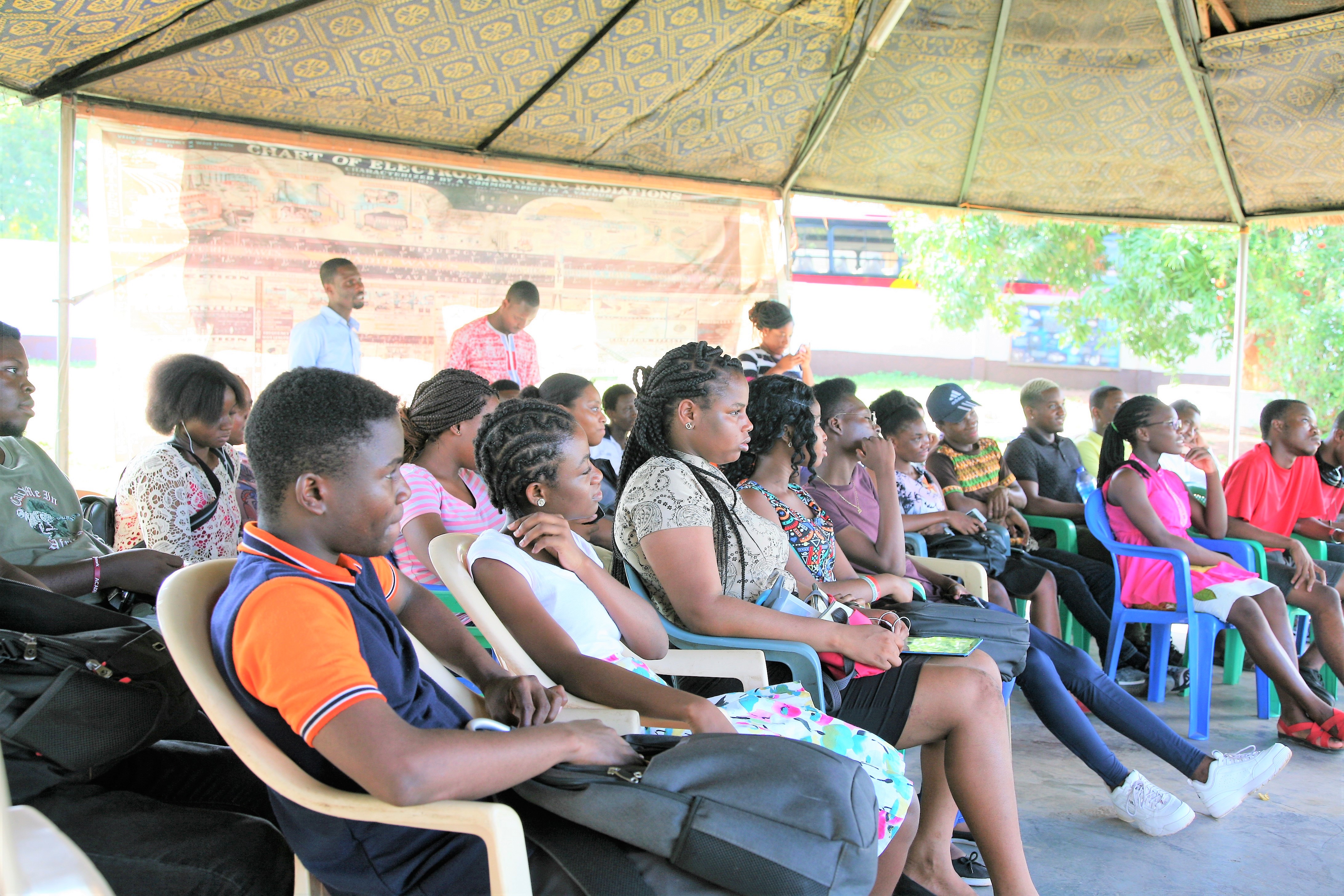 Last year, Academic City college, in collaboration with NIIT Ghana, and Vista Ghana, donated $12,000 to the planetarium, which was in dire need of funding support. Academic City remains committed to contributing to and promoting science literacy and STEM education in Ghana and in Africa.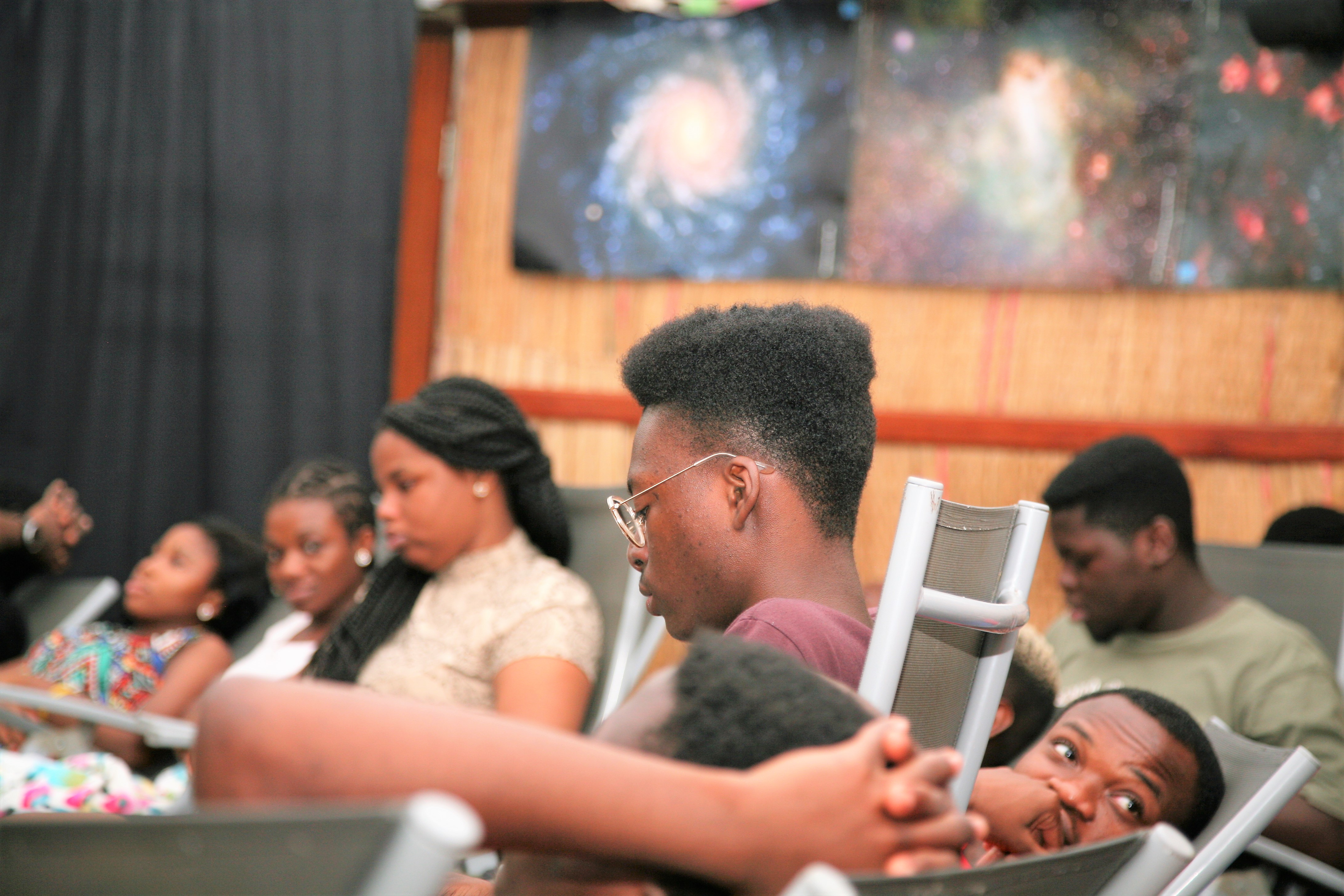 Get In Touch
Contact us
Academic City College
Property # 279-302, Agbogba, Haatso,
P.O. Box AD 421, Adabrakaa, Accra, Ghana
(233) 30225 3630 / 31
(233) 554 264 486
(234) 811 890 8790 (Nigeria Admissions Office)
info@acity.edu.gh
admissions@acity.edu.gh
www.acity.edu.gh
Academic City College is accredited by National Accreditation Board, Ghana
© Academic City 2019